Sloth Party Supplies
Make a great party with our new Sloth Party Range. Whether it's a birthday party or just a small party with your friends Sloth Party Supplies will cover. From cups, plates, table decorations to balloons and much more! You can find here everything you need to have a tropical themed party today!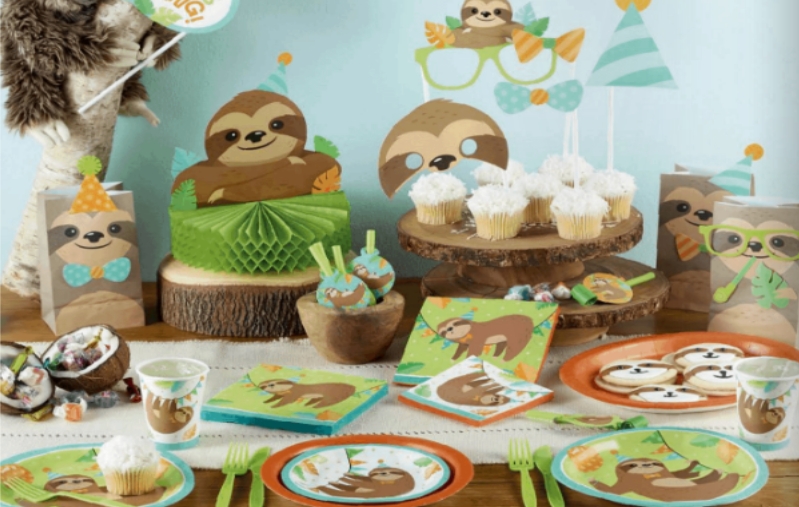 SLOTH PARTY TABLEWARE, DECORATIONS AND MORE
New adorable Sloth party range featuring rain forest-inspired colours is perfect for any occasion! You can match sloth themed party supplies with any tropical, floral, jungle and much more summer themed parties.