Pastel Farmyard Party Supplies
Create some fantastic farm fun for your little one and their friends, with a farmyard-themed birthday party they will all go wild for.
Our farm party supplies are perfect for organising a happy birthday hoedown for younger children, with gorgeous animal-themed tableware, decorations, invites, party bags, games and toys creating all the fun of the farm – without the dirt!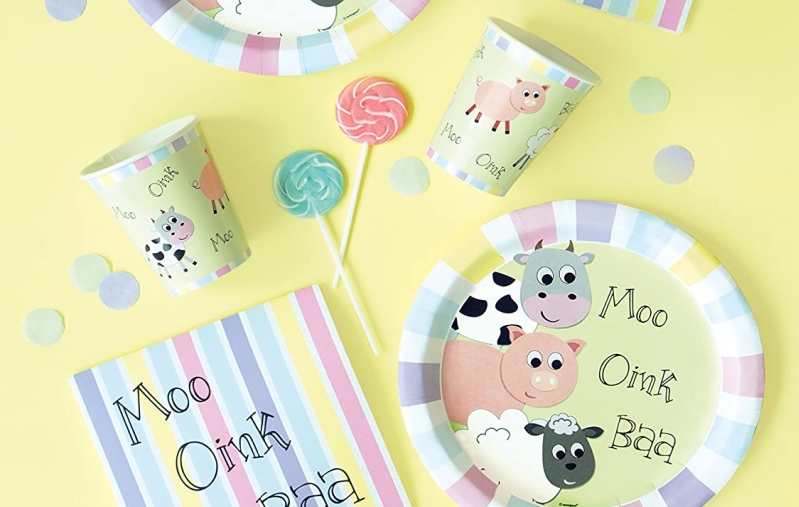 PASTEL FARMYARD PARTY TABLEWARE, DECORATIONS AND MORE
Be moo-ved by our super cute range of party tableware, farm animal decorations, balloons and party favours designed to delight your youngsters…and the young at heart. Our farm party bags – either pre-filled or created bespoke from our range of handpicked fillers – are also the perfect end-of-party treat for your guests to take a little bit of birthday farm fun away with them.